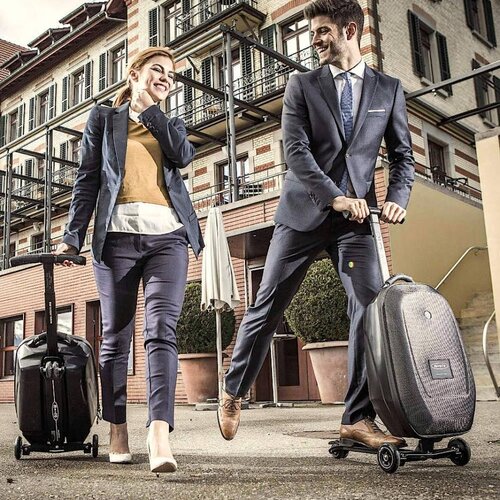 MICRO LUGGAGE FOR ADULTS
Micro has developed all kinds of handy travel solutions. The Micro Luggage is a scooter case, which combines a trolley with a folding step. Hand luggage compliant with most airlines. The Eazy Luggage is hand luggage with a folding seat, useful for tired children. And there are many more useful products - check them out below!
Never be late for a flight again with the Micro Scootcase! Navigate the airport a lot quicker using our case with integrated fold out scooter! Whizz past other passengers as they rush for their flights and then simply store your case in the overhead compartment! Super practical and also super fun!  
Integrated fold out scooter
Can also be used as a trolley